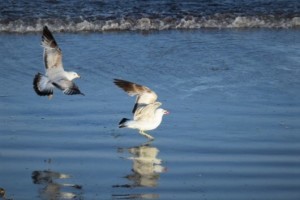 Dear One,
To awaken to life is your call.
I call not only you, but everyone, to awaken to the beauty, the bounty, the breadbasket of living to which you are born. Yes, I have created all of this for you, and for me, or so it seems, but I need for all of you to help me now.
The human species is spiraling out of control. You –- my intelligence, my pinnacle, my amazing glory – surprise and delight me with your ingenuity, but you became too focused on greed. And now I need you to stand back, stop, listen and make changes.
Please, Dear One, continue to awaken. Call others to awaken. As Thomas Berry wrote, this is your Great Work in this time – to speak up, to change the way you relate to the Earth. I will help you.
Be still. Be active. Be awake and answer my call.
Love, Gaia