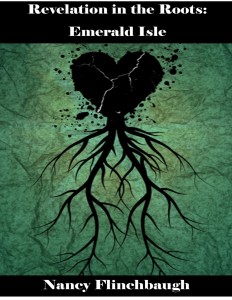 Revelation in the Roots: Emerald Isle has been accepted for publishing with All Things That Matter Press.
The Magnificent and Marvelous Book Club (the MAMs) return in this adventure of discovery to explore their Irish roots. The ancient spirits of a leprechaun, St. Brigid and an African-American matriarch, Grand Ma Ma conspire to awaken the travelers to possibilities. Can the grieving, reluctant Abigail open her heart to their jolly tour guide? Can Welby, a Black ex-convict and Reagan, a white nurse in recovery, find a bridge across the political divide? While the entourage explore the Emerald Isle, pause for listening circles, retreat at the well of St. Brigid, and gather at a peace center in Northern Ireland, the story unfolds with much surprise and revelation as the characters find new hope for their lives and America.
Check back here for updates on the book and when it will be available.
If you are an author and would be willing to review the book, email Nancy at nancy.flinchbaugh@gmail.com.