November 17th, 2013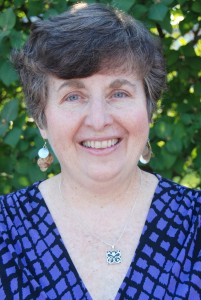 Nancy: I chose this book for the MAMs Book Club because I believe it is a prophetic treatise for our time. Llewellyn Vaughan-Lee brings together modern prophets who explain our future depends on our ability to listen and honor the sacred nature of life. The book calls for movement toward sustainable earth, a call which emerges from the heart of our mysterious and miraculous universe. The universe birthed us and now becomes conscious of itself through our awareness – as we are all integrally part of the original fabric of creation.  
Come, read and meet amazing people. Thomas Berry, a Catholic priest, tells us that this is "our great work." Wendell Berry, a Christian poet who farms the land and critiques our culture. Thich Nhat Hanh, a Buddhist monk, – who teaches mindfulness and waking up to how we are destroying our earth. Mary Tucker and Brian Swimme who teach us the value of the new scientific  cosmology. Native Americans, Winona LaDuke and Chief Oren Lyons who call us back to an understanding of nature and Spirit in their people's history.
When I consider the ecological crisis, I quickly become overwhelmed and depressed. But when I read this book, when I meditate, when I encounter the wise Spirit at the heart of creation, I am hopeful and I begin to tune into my own role in leading us to a sustainable path. So, I'm working on a sequel to Revelation in the Cave on this topic. I have a website and a blog; and a MAMs Book Club website… and I will start promoting the MAMs Book Club website soon, because I believe this is the defining moment for all of our lives. Will you join me in this quest? Together, we can work to make a difference for our children and grandchildren.